Unions, Internet giants plan to revolutionize voting
See on
Scoop.it
-
State of Freedom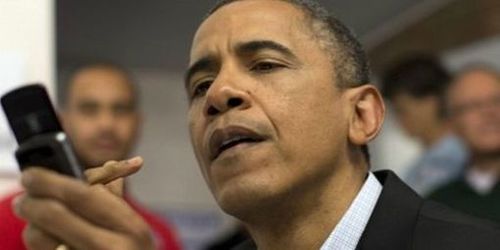 This A Free Press For A Free People Since 1997
wanderingsalsero's insight:
This is about the most dumb-ass idea one could come up with if they really cared about democracy and fairness. Toss in the name "George Soros" and you're absolutely guaranteed it's going to be crooked.
Then factor in the pretty-much proven fact that the last two national elections where electronic voting was allowed was rigged and…there you have it. Patriots may as well just pack their bags and and buy a ticket to Panama.
I still cannot understand, 'where is the outrage' from the general public? Do they not have any understanding of human nature and history at all? If anything is worth doing the old-fashioned, vote-by-vote way, it should the election of high level public officials.
Plus factor in the involvement of 'the unions'??!!
Yeah sure…those guardians of democracy and the Constitution, right?
And who the fuck is this so-called 'online voter advocacy group funded by internet giants'??!! If it ain't broke, why fix it? Who said there was anything wrong with the way people used to vote?
If this happens…. bend over and kiss your ass goodbye.
See on wnd.com